Igniting Ivy
Book 1 of the Men on Fire Series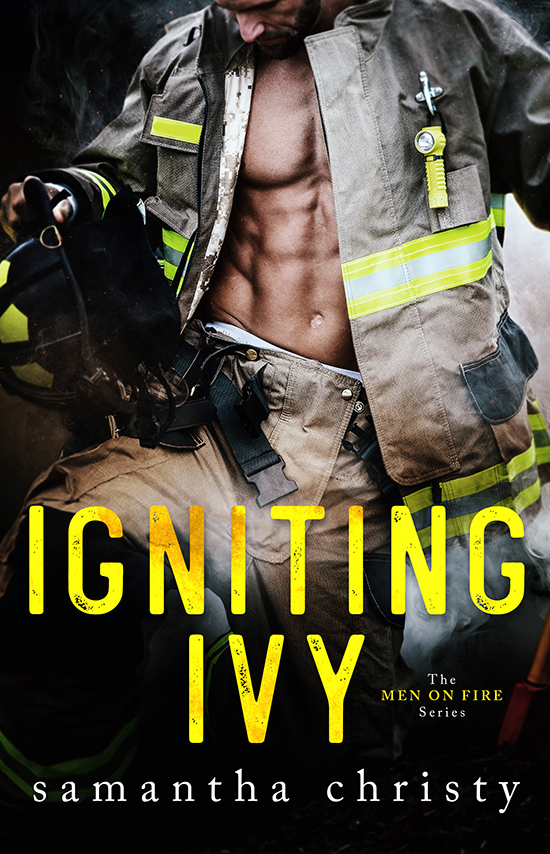 They call me a hero.
I save people. It's what I do.
It's the only thing I've ever wanted to do.
Then I meet her – the girl with the sad eyes.
She's lost everything. Twice.
And I know she's using me to forget her past.
Just when things seem perfect, that past threatens with the unimaginable.
They may call me a hero.
But she's the one person I can't save.
This book can be read as a standalone novel.
Death of a child, miscarriage