Unfinished Ex
A Calloway Brothers Novel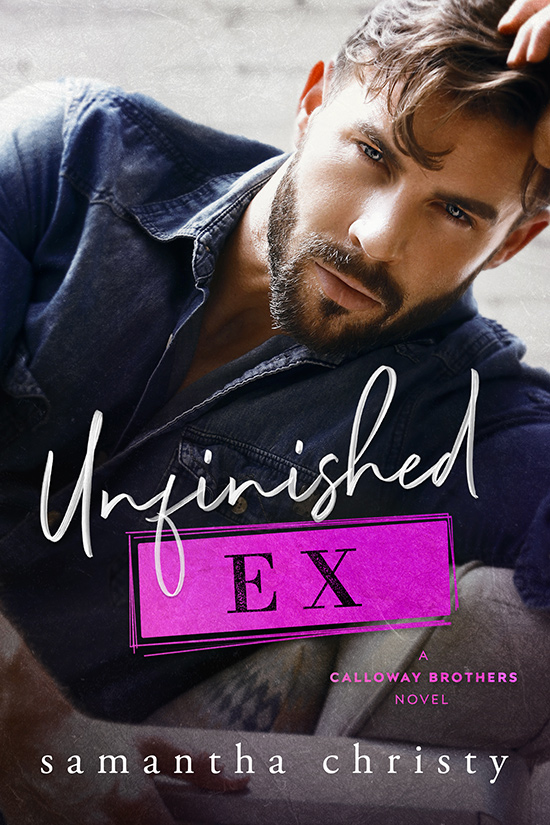 He was my high school sweetheart.
My dream guy. My soul mate.
And as of yesterday… my ex-husband.
He wanted everything I couldn't give him. A doting wife, a perfect family, a white picket fence, and game nights.
It's not that I didn't want to be his wife anymore. I just wanted something more—a career. So when an opportunity came up two years ago, it was easier to make him hate me than have him think he wasn't enough.
Now, a day after our divorce is final, I find myself thrust back in the town we grew up in, down the street from the house we once owned together.
Seeing him again has me second-guessing everything. My priorities. My reason for leaving. My secrets.
When we cave, and have one explosive night of ex sex, everything changes.
Or nothing has.
And I have to decide if history is about to be repeated.
Miscarriage